A team of researchers from the UK and the Netherlands recently announced fully autonomous technology capable of allowing robots to reproduce on their own, changing their genetic code over time to adapt to their environment. This is also called "artificial evolution". Baby robots are created by combining the digital DNA of the two parent robots on a computer.
From the bottom of the ocean to the vast sky, nature has filled the Earth with incredibly diverse life forms, with some 8 million species over millions of years of evolution having successfully adapted to the environment. in many different ways. Yet just 100 years after Karrel Capek coined the term "robot," the biological capacities of many species still surpass human technology. However, we have developed methods of producing robots with human-like intelligence, the ability to move and operate smoothly under difficult conditions, and the ability to reproduce – spontaneously.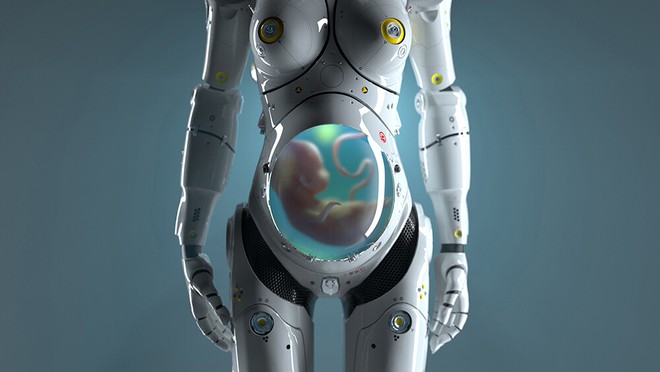 Can robots reproduce on their own? It is an important aspect of "life" which is common to many species. A team of researchers from the UK and the Netherlands recently announced fully autonomous technology capable of allowing robots to reproduce on their own, changing their genetic code over time to adapt to their environment. . There are controversial opinions calling this "artificial evolution". Baby robots are created by combining the digital DNA of the two parent robots on a computer.
The new genetic design will be sent to a 3D printer to create the robot's body, then a robotic arm will be attached to a brain with software copied from the parent robot, along with new parts such as a new sensor, a wheel. or a coupling is determined by the "evolution" algorithm. A copy of each spawned robot is also created in the computer simulation.
This technology allows a new type of "evolution": offspring can be produced from the fusion of the traits of a "virtual" mother and a "real" father, combining the advantages of simulated evolution is rapid , but maybe not as close to reality compared to robots in the real environment. The new generation of robots inherits the best of both forms of evolution: simulation and the real world.
While this technology can work without human intervention, it also allows humans to participate in this process of "reproduction": just as humans have selectively raised crops, food and livestock since the dawn of time – we can also influence the selection of robots. It is possible to imagine the not-so-distant future where there are robot farms to create a large number of robots with traits to suit certain needs. They can selectively breed due to battery life or emissions, just like humans grow drought-tolerant plants or produce best-tasting ingredients.
These robotic farms may face the same scrutiny and ethical issues as the selection of genetically modified crops, through measures such as the administrative STOP button which allows the entire facility to be shut down or to be restricted. supply of raw materials. Additionally, an important point to consider is the possibility that evolution has produced robots that behave dangerously and require precautions.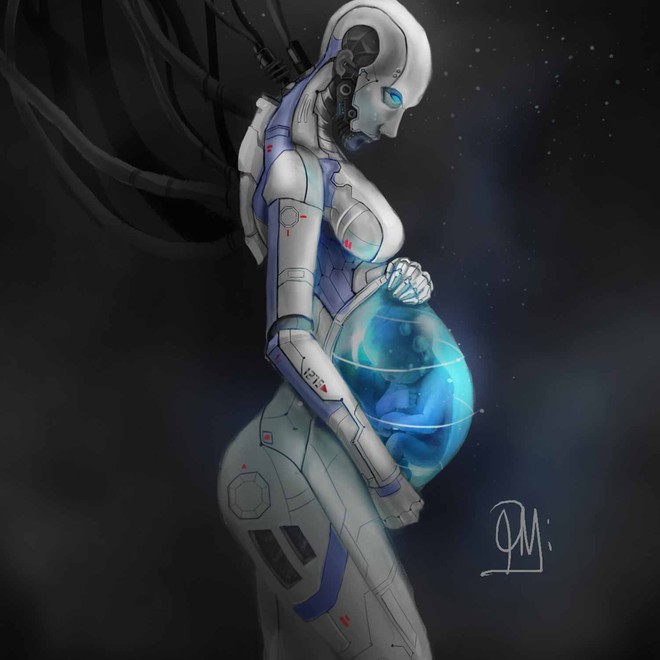 The idea of ​​digital evolution – reimagining biological evolution with software to create ever more solutions is not a new idea. It was in the 1960s that German engineers programmed computers to develop their own mechanical designs. Since then, computer "evolutionary algorithms" have been used to design everything from cabinets to turbine blades. Humans only need to enter the parameters that need to be optimized (for example, the power generated by the turbine blades) and the software will respond. In 2006, NASA sent a satellite into space with an antenna designed by artificial intelligence.
We are very close to a major breakout. While scientists are convinced that digital evolution can become a powerful tool for optimization, the creativity of computers in creating unique or new designs that humans cannot unthinkable has become an interesting topic. The creation of nature in biological evolution is very clear. In the Cuban rainforest, as they evolve, grape varieties grow leaves in the shape of parabolic antennas that enhance the sound waves generated by bats to guide them to grape flowers and increase pollination. In the cold Southern Ocean, fish produce their own antifreeze proteins to survive.
The digital evolution also has countless creative examples. With the task of figuring out how a 6-legged robot can walk normally even when injured, the computer has found countless ways to move around with just a few legs, even without legs while crawling on your back!
Today's digital evolution is applied in many areas that seem to be reserved for humans, such as artistic creation (even winning a prize in the University of Wyoming art competition, the judges did not know that it was a paint job of an algorithm). This concept of digital evolution looks like artificial intelligence for newcomers, it is in fact a specific branch of research in the field of artificial intelligence.
The idea of ​​simulating nature in the design of self-evolving robots is very appealing, especially in scenarios where people do not have a great understanding of the environment where the robot is to operate – for example, operation. mining on the seabed, processing waste in nuclear reactors or using microscopic robots to process in the human body.
Unlike evolution in nature, which has "survival and reproduction" goals, artificial evolution can have more specific goals. Once this evolutionary process is implemented with the aforementioned technology, a computer system can control 3D printers to create increasingly improved versions of robots to suit the operating environment. Then there may appear combinations of robots capable of self-sustaining, reproducing and evolving without the need for human hands.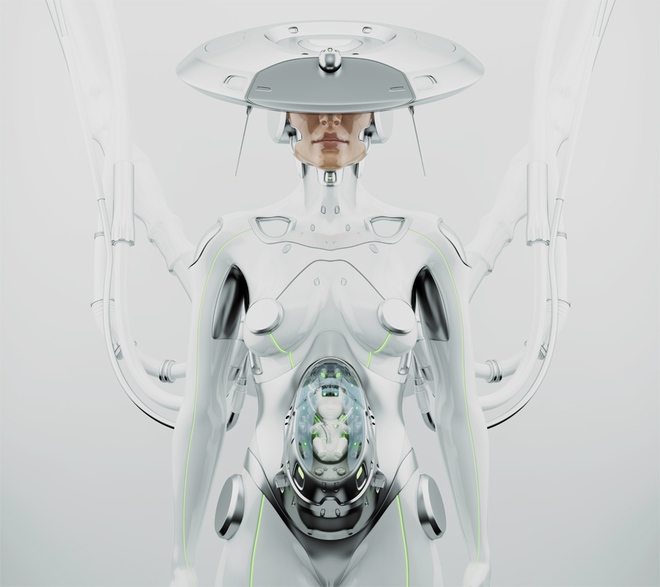 This does not mean that people will become superfluous. The possibility of digital evolution can create opportunities for human-machine collaboration, with humans providing the requirements and technology providing the answers. For example, one could ask to create an energy efficient robot based on green materials with the task of handling heavy waste in a reactor, and digital evolution would find the solution on its own. Improvements in manufacturing technology that enable the automation of mass production of prototypes, using materials as diverse as plastic, play an important role in the potential to simulate the evolution of nature without sacrificing millions of dollars. years.
While this may sound like something out of a sci-fi movie, it's very realistic. Robots clearly have an important role to play in our future, from healthcare to other dangerous jobs. We are depleting the Earth's resources at a very rapid rate and causing many risks of environmental pollution. Perhaps the creativity of artificial intelligence will give birth to new designs that will not be limited by the barriers of human understanding of engineering, mechanics and science.
From another perspective, until we find traces of extraterrestrial life, biologists have only one "system" to study evolution. Just as the Large Hadron Collider has given us tools to study quantum physics, it's possible that a reproductive system for robots will help us better understand life.