It's no secret that America and Simon Cowell have something in common: a love for dogs. Everyone loves watching dogs take the America's Got Talent stage, even if they don't get too far in the competition.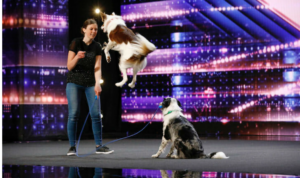 While watching the show, after a while, you might get sick of seeing the same acts over and over again. Until, a furry friend comes on stage and turns your frown upside down. Which furry contestants were our favorites from past America's Got Talent seasons?
WATCH Top 10 Dog Actions That Made Simon Cowell CRAZY!