You've never heard "Rocket Man" quite like this! Sara James performs her breathtaking and unique take on the Elton John classic.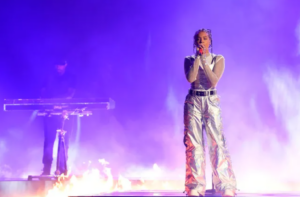 The America's Got Talent semi-final took place on the American television NBC on Tuesday night. Sara James, a talented 14-year-old from Poland, delighted the jurors and viewers with her voice. – It was a winning performance. Your appearance, voice and talent are like a star, said one of the jurors, Howie Mandel.
Sarah James' performance was preceded by a recording in which the teenager talked about her feelings about participating in the program. She admitted that her mother supports her in her career and "must fight to deserve a place in the finals".
Girl 14 performed the song "Rocket Man" in Elton John's repertoire "AGT 2022". You've never heard "Rocket Man" like this!