Neil has been joining and showcasing his amazing beatboxing skills in different talent shows in the Philippines and it is his first time to go overseas when he joined Asia's Got Talent. In his audition, he did different sounds and what amused everyone, including the judges, is when he combined all 5 sounds at the same time.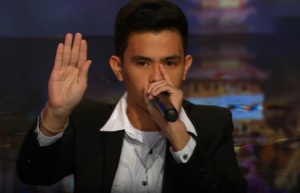 Doing something different sometimes dangerous, but Neil wins the heart of everybody in his very first audition of the show. There are lots of highly talented participants in the season of Asia's Got Talent. Most of them are singers, acrobats, or performing something common. But this young guy from the Philippines did something really extraordinary and unique on the stage of Asia's Got talent. Neil's incredible talent using his mouth mesmerizes everybody out there. Human beatboxing is not so easy, but Neil displayed this quite outstandingly
At the beginning of his performance, judges were quite confused about what he would do. His voice was nervous and less confident. But within a few moments, Neil surprises all with his extraordinary talent.
Neil can make five different sounds using his mouth. Most importantly, he can play all these sounds vary spontaneously at a time. This is very so tough to display this sort of talent in front of his audience.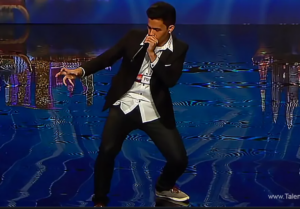 All the judges and the audience are getting surprised and started clapping after his performance. Human beatboxing is rare and very much tricky, but this young guy acquired it quite perfectly.
After the performance of Neil, all the judges are quite happy and agreed to allow this talented young man the next round without any hesitation. Neil got four yeses after the performance. He is such a talented and reliable boy.
Human Beatbox Neil blurs the line between human and robot in a performance that will make your jaw drop.
Gruffydd wows with OUT OF THIS WORLD vocals and bags a GOLDEN BUZZER!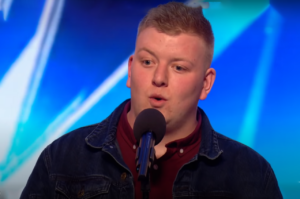 SHY Singer With Stage Fright STUNS Judges | Amazing Auditions