Taking on Christina Aguilera's Show Me How You Burlesque, 4th Power are hoping to claim one of Cheryl's chairs for a place at Judges' Houses.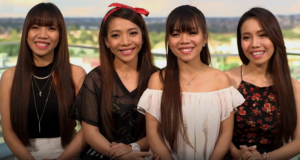 Sisters Mylene, Celina, Irene and Almira of the singing girl group belted out Christina Aguilera's hit song 'Show Me How You Burlesque' with extraordinary vocal capability and flawless choreography that won them a standing ovation from the audience and the judges.
The Filipino group 4th Power continues their dream of making it big in the UK as they impress the judges of "The X Factor UK" with their powerful performances especially during the competition's Six Chair Challenge. 4th Power decided to sing Christina Aguilera's "Show Me How You Burlesque."
According to Judge Rita Ora, she thought the girls' performance was "absolute perfection," while Cheryl Fernandez-Versini stated that the Filipino group were phenomenal.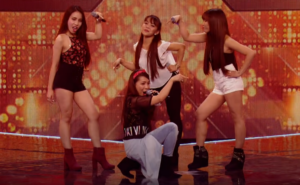 The X Factor's most famous and often controversial judge, Simon Cowell, looked jealous that the 4th Power isn't under his tutelage.
The veteran X Factor judge was quoted as saying "How would you girls like to join the Overs category? I think you are actually amazing. I think you need some help in terms of music you should be singing but I am thrilled you have chosen this show. I think the British public is going to fall in love with you," he said.
All-Filipino girl group 4th Power amazed the judges of X-Factor UK Season 12 once again in the competition's Six Chair Challenge.