The Jackson 5 "Medley: Stand!, Who's Loving You, I Want You Back" performed on The Ed Sullivan Show, December 14, 1969.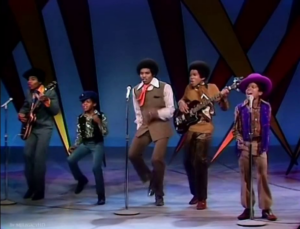 In its nearly 23-year run, The Ed Sullivan Show has been the be-all and end-all of the stars. Musicians, comedians and artists of all genres will appear on the variety show, which means they will also appear in the living rooms of families across the country who have watched the show. This program is on Sunday night.
On December 14, 1969, 51 years ago, today it was The Jackson 5's turn to come out.
Jackie, Tito, Jermaine, Marlon, and Michael Jackson performed an ensemble, opening with Sly & The Family Stone's hit "Stand!," before moving on to Smokey Robinson's "Who's Loving You" and ending. with their first #1 hit song, "I want you back."