10-year-old opera singer Emmane Beasha from Florida sang incredible rendition of 'Ebben' in America's Got Talent 2019 quarterfinals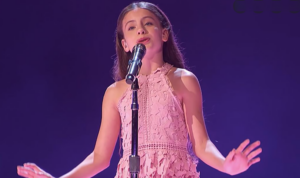 "Ebben" ("Ebben? Ne andrò lontana") is an aria from "La Wally", an opera in four acts by composer Alfredo Catalani, set to a libretto by Luigi Illica, first performed at La Scala in 1892.
Beasha's compelling quarterfinal performance was met with a standing ovation from audiences live at the Dolby Theater and the AGT judges.
It is one of those moments that I will remember. It's like watching the Olympics when someone with god-given talent does something so amazing, you're just stunned. If you don't make it, I'll eat that judges table after that. It was unbelievable.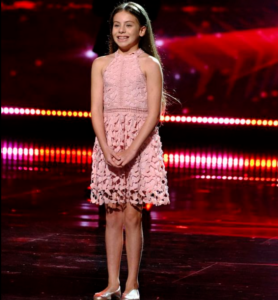 Julianne Hough said: "What you just did transcend anything I've ever heard… You are literally an icon at 10 because people are going to try to follow in your footsteps. It was breathtaking! You are… I am amazed.
Beasha's mesmerizing quarterfinal performance earned a standing ovation from the live audience at the Dolby Theatre and from the AGT judges.