Incredible moment hero Hawaiian adventurer climbs down a 25-foot deep fissure in a LIVE volcano to rescue a dog that fell in and became trapped for two days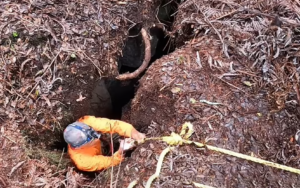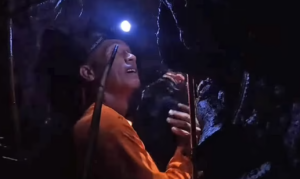 Kawika Singson is renowned on the island for getting up close to volcanoes – normally to snap an incredible eruption photo.
He's a cameraman, adventurer and the host of the television series "Everything Hawaii," which showcases the diversity and tropical elements of the Big Island. Kawika Singson is also the person folks can call on to rescue their four-legged friends stuck in dangerous situations.