MICHAEL JACKSON embarked on one of his biggest world tours almost 30 years ago – the Dangerous Tour – but why did he cancel part of it?
Michael Jackson went on some major tours in his time, performing on massive stages even as a young child. Singing in front of large numbers of people was nothing to MJ, but soon this seemed to be impacting him when he suddenly cancelled the Dangerous Tour in 1993. But what happened to him to make him cancel the Dangerous World Tour?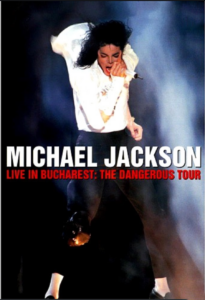 The most famous song was Black or White, which was the first single released on November 11, 1991. This music video featured a young Macaulay Culkin and caused some controversy due to some aspects of the music video.
Michael also released Remember the Time, a song which featured Eddie Murphy in the music video, as well as Heal the World, which had a music video including documentary clips of MJ doing charitable work with children all around the world.
Throughout the release of the various singles, Michael was touring all over the world, performing in large arenas to thousands of people every night. Sadly, this was not to last the duration, and the tour was cancelled abruptly after he completed the Latin America dates in late 1993.
The tour began in Munich in June 1992, and lasted until November 1993, with a break in the middle during which Michael performed at the Superbowl Halftime show.However, there was a reason the tour was cancelled in this way as Michael revealed in a statement at the time.
According to the LA Times, Michael released an audio statement via his publicist on November 13, 1993, which spoke of a painkiller addiction being behind the cancellation.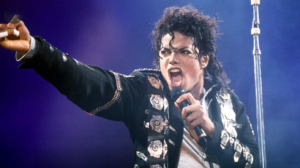 Michael said: "The medications were used sparingly at first…
As I left on this tour, I had been the target of an extortion attempt, and shortly thereafter was accused of horrifying and outrageous conduct. I was humiliated, embarrassed, hurt and suffering great pain in my heart.
The pressure resulting from these false allegations coupled with the incredible energy necessary for me to perform caused so much distress that it left me physically and emotionally exhausted."I became increasingly more dependent on the painkillers to get me through the days of the tour."
The accusations Michael refers to are child molestation claims, which were filed against him in a lawsuit on September 14, 1993 by Jordan Chandler and his parents.
On January 25, 1994 the lawsuit was settled out of court and no charges were filed. However, it is this which Michael claimed was behind his growing dependency on painkillers.
Michael's statement continued: "My friends and doctors advised me to seek professional guidance immediately in order to eliminate what has become an addiction.It is time for me to acknowledge my need for treatment in order to regain my health. I realize that completing the tour is no longer possible and I must cancel the remaining dates.
I know I can overcome the problem and will be stronger from the experience.He specifically named actress Elizabeth Taylor as a friend who had supported him during his drug problems at this time.
Later in 1993, Michael addressed the allegations from his home at Neverland via satellite, where he said: "As you may already know, after my tour ended I remained out of the country undergoing treatment for a dependency on pain medication…
"There have been many disgusting statements made recently concerning allegations of improper conduct on my part. These statements about me are totally false…
"It was the most humiliating ordeal of my life, one that no person should ever have to suffer…
But if this is what I have to endure to prove my innocence, my complete innocence, so be it.As previously mentioned, criminal charges were not brought against him in 1993 and the civil lawsuit was settled out of court.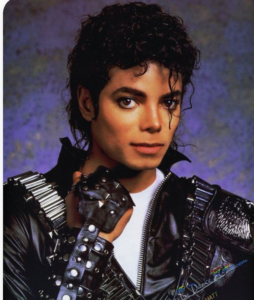 Michael did return to the stage after this, though his final tour was stopped after he died on June 25, 2009.
Watch Michael Jackson's first leg on his Dangerous World Tour (October 1, 1992) at the Bucharest National Stadium, with a sold-out attendance of 90,000. Just 9 days later on October 10th, the concert was broadcast on HBO as Live In Bucharest: The Dangerous Tour, breaking records for the highest ratings in cable history.