call the elephants from a far distance away at Elephant Nature Park.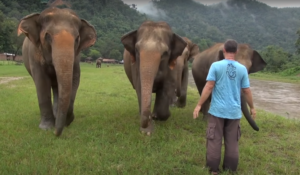 Incredible moment when he call the elephants name "Kham-Lha".they come running!
Darrick is one of the incredible driving forces behind Elephant Nature Park and he is also the best friend of many elephants here in the sanctuary. When you visit Thailand, make sure you are supporting the right businesses.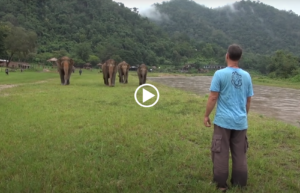 Watch it again, from a different angle. This time, we can watch him