The Kazakh teen singer returns to the AGT stage with a beautiful cover of "Who You Are" by Jessie J! Watch as Daneliya Tuleshova surprises America with her voice.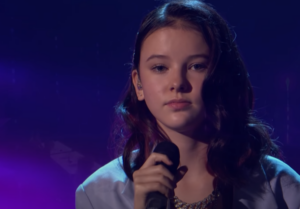 Looking confident and sprightly, Daneliya sang her heart out on the renowned talent stage. Everyone in the audience looked a little gob-smacked as they watched the magic unfold.
The video is going viral on social media. At the time of writing this article, the clip had 460,776 views on YouTube.
Daneliya Tuleshova's unforgettable performance with the song "Who You Are" America's Got Talent