One of the loveliest torch songs is "I Fall to Pieces" by Patsy Cline. And a young woman named Allison Young performs a beautiful minimalist cover with just her voice and an acoustic guitar.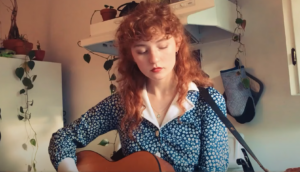 This song explains why the female singer falls down every time she sees the person she loves. Country singer Allison Young does Patsy Cline justice by performing this iconic song solo without extra equipment.
Allison Young has a beautiful voice, and her simple guitar accompaniment makes this Patsy Cline cover simple yet powerful. This singer does not rely on auto-tuning or synthesizers to create music.
Woman covers Patsy Cline's 'I Fall to Pieces' in stunning minimalist performance